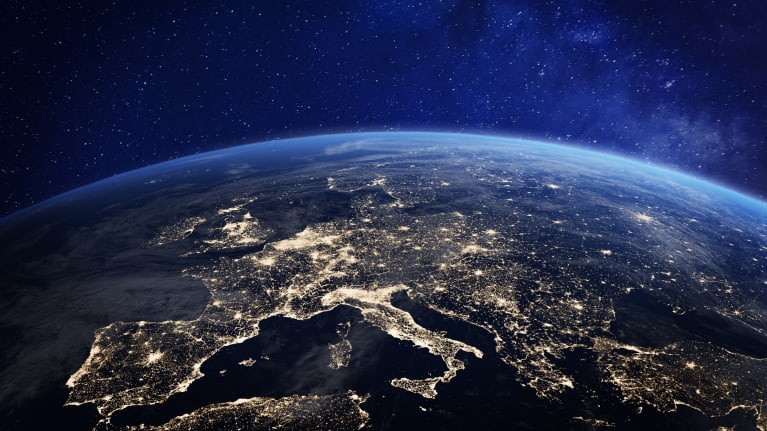 With the current European labor market as tight as it is, recruiters may need to look beyond their national borders to find candidates for hard-to-fill jobs. But recruiters should know that, from country to country, there are major differences in workers' willingness to relocate and in how workers like to be approached about job openings.
Reluctance to Relocate Abroad
It's important to determine if candidates are willing to relocate. For most candidates, quitting their current job and moving with their families to a different country would be a major step.
Almost half (48 percent) of Europeans are willing to work only in the country of their birth, 40 percent would like to work abroad but are unwilling to move, and only a small proportion (12 percent) is open to living and working abroad.
Ireland is a conspicuous outlier: 21 percent of the Irish workforce is willing to emigrate for work. Significant percentages of the English, Croats and Swiss are also willing to do so.
But these figures are still far too low to fill the talent gap, according to the Global Talent Acquisition Monitor (GTAM) of Intelligence Group.
[SHRM members-only toolkit: Introduction to the Global Human Resources Discipline]
E-Mail Is More Popular than Social Media
In two-thirds of European countries, the majority of workers indicate that they are willing to have recruiters approach them, but there are differences in how they wish to be approached or how they scout for jobs.
For example, most candidates learn about openings through job boards that lead them to research companies and openings on the Web. Reggie Ebbe, a technical recruiter at Coolblue, headquartered in Rotterdam, Netherlands, primarily posts vacancies on websites catering to regional audiences: "Of course, I have to figure out whether people use alternative platforms in different countries, such as Xing in Germany." Xing is a popular social networking site for finding jobs in Europe.
The majority of candidates (71 percent) who wish to be approached would prefer to get an e-mail.
This is followed by contact by phone (28 percent), personal contact (26 percent) and contact via social media (18 percent). Personal contact is especially popular in Greece, and candidates in Lithuania like being approached via chat and text messaging.
In the Netherlands, Hungary and Ukraine, a quarter of candidates want to be approached through social media, although this share is much lower in other European countries.
Social media nevertheless is a popular tool among recruiters. "I approach people on all social media channels I can think of," Ebbe explained. "I mainly base my decisions on how active people are on a particular platform. If I discover someone's LinkedIn profile and see they aren't that active, I try to look up said person on Facebook, Instagram or Twitter to see if he or she is active there instead. I also use e-mail, but only if I can't find any other information." 
Young People Are Approached Most Often
Recruiters tend to approach people under the age of 24 more frequently than people 50 or older. Young adults often work for lower wages than older ones and typically are more visible—and easier to find—online. Moreover, they may be more willing to switch jobs in a tight labor market.
Meanwhile, over 73 percent of people 50 or older aren't approached by recruiters, according to the GTAM.
Jannike Huisman is with the Intelligence Group, a Rotterdam, Netherlands-based international data and technology company in the field of labor market and recruitment data. The firm focuses on collecting, storing and enriching labor-market-related data for the purpose of improving the recruitment of employees and increasing international mobility.