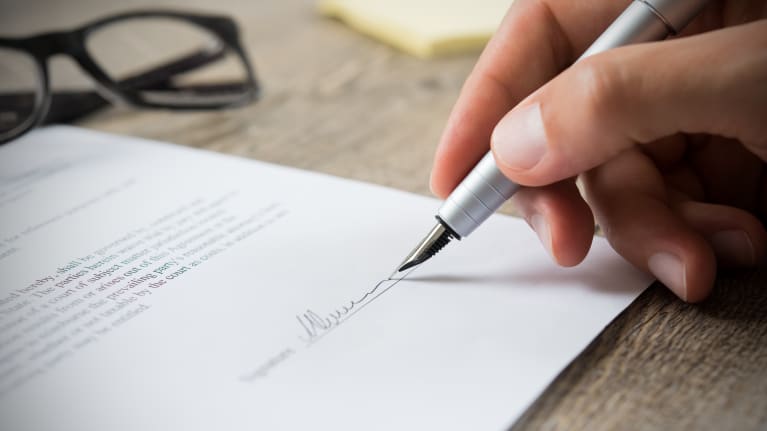 ​Engaging employees for a fixed employment term can be a way to avoid potential termination costs in foreign jurisdictions where employees are protected against unfair dismissal. But those contracts are increasingly regulated in foreign jurisdictions. Human resource professionals in the U.S. who manage foreign employees and expatriates should be aware of eligibility requirements for lawful fixed-term employment contracts and expanding protections afforded to employees working under them.
This article explains the growing regulatory requirements regarding fixed-term employment contracts and provides practical tips to mitigate legal liability. Not every country has these mandates, but enough do that HR needs to be familiar with them.
A permissible reason must exist for the fixed-term employment arrangement. A number of foreign jurisdictions allow the use of fixed-term employment contracts only under certain circumstances. In Peru, for example, they may be used in new companies during the startup phase; to temporarily replace an employee who has been suspended; to provide temporary help under emergency circumstances, such as after a natural disaster; and for seasonal employment.
The proportion of the workforce with fixed-term employment contracts may be restricted. Lithuania is one country that enforces this restriction. Up to 20 percent of all employment contracts may be fixed-term.
Only certain categories of employees can work under a fixed-term employment contract. In Tanzania, for example, an employer may enter into a fixed-term contract only with professional employees and managers, and the contract must be for a minimum term of 12 months. Employers that break the law are subject to criminal sanctions, including imprisonment of one year.
The duration of the fixed-term employment contract may be limited. Many foreign jurisdictions limit either the total length of time that an employee may work under a fixed-term employment contract or the number of extensions (or rollovers) of a fixed-term employment contract with an individual employee.
In Europe, all member countries are subject to the EU Directive 1999/70/EC of June 1999, which requires the member countries to curtail the abuse of recurring fixed-term employment contracts by passing local laws that introduce one or more of the following measures:
Objective reasons justifying the renewal of such contracts or relationships.
The maximum total duration of successive fixed-term employment contracts or relationships.
The number of renewals of such contracts or relationships.
Greece and Italy limit the total duration to 24 months with a maximum of four renewals, while Poland limits the aggregate duration to 33 months with three renewals. Germany limits the aggregate duration of fixed-term contracts for new hires to 24 months with a maximum of three renewals.
Many non-EU countries also limit the duration of fixed-term employment contracts. In Angola, the restriction depends on the size of the employer: Small employers may engage an individual employee on a fixed-term employment contract for up to 10 years, while large employers may do so for only up to five years. Peru limits the overall duration of a fixed-term contract to five years. In South Africa, a fixed-term contract for employees whose wages are less than U.S. $14,500 per year is limited to three months.
The fixed-term employment agreement must be in writing and carefully drafted. In most foreign jurisdictions, employment contracts can be made either orally or in writing. However, some jurisdictions, such as New Zealand and South Africa, require fixed-term employment contracts to be in writing and signed by both parties. The following terms of the contract should be carefully drafted: the reason for the fixed-term contract, a description of the term of the contract for a specific period or project, and any grounds for termination prior to the expiration of the fixed term.
[SHRM members-only toolkit: Introduction to the Global Human Resources Discipline]
Employers are sometimes required to not discriminate in terms of employment. Some countries, such as Japan and Turkey, require that fixed-term employees and part-time employees be treated at least the same as comparable permanent and full-time employees with respect to their terms and conditions of employment, including wage increases.
Employees should not continue to work past the termination date of their fixed-term contracts. Allowing an employee to work past the termination date of a fixed-term contract could result in a rollover into an employment contract for an indefinite period. The Civil Code of Quebec, Canada, states: "A contract of employment is tacitly renewed for an indeterminate term when the employee continues to carry on his work for five days after the expiry of the term, without objection from the employer."
Employee entitlement to either extension of the agreement or permanent (or indefinite-term) employment should be avoided. In Japan and China, employees on fixed-term contracts could, after five and 10 years of employment, respectively, demand to become indefinite-period employees. Employees in South Korea have similar rights. In Kenya and South Africa, repeated renewals of a fixed-term contract might create a reasonable expectation of subsequent renewal of the fixed-term contract or a conversion to permanent employment. If the employer fails to extend the contract or offer permanent employment, the termination of the relationship would amount to a dismissal subject to the statutory protections available to permanent employees, including reinstatement and mandatory severance pay.
Fixed-term employment contracts provide advantages over indefinite-term agreements because of the complexity of terminating workers under the protective laws of many foreign jurisdictions. But fixed-term contracts are subject to various local restrictions that could lead to substantial, and often unexpected, legal liabilities for employers. It is imperative that employers understand and comply with local legal requirements, as well as monitor which employees are engaged on fixed-term contracts and the duration and rollover of those contracts.
Johan Lubbe is an attorney with Littler in New York City.