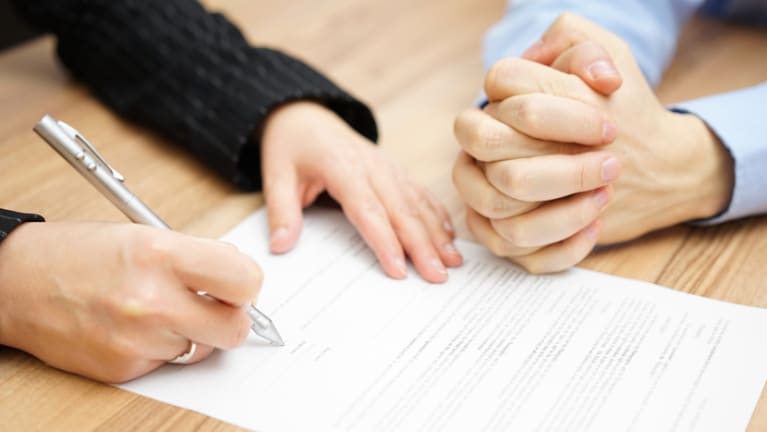 An employer may revise a mandatory arbitration policy in response to employees who have joined a collective or class action under federal or state wage and hour laws and may threaten to fire employees who refuse to sign the agreement, the National Labor Relations Board (NLRB) held on Aug. 14.
This was the first time the board has dealt with such issues since the U.S. Supreme Court's 2018 decision in Epic Systems Corp. v. Lewis, which held that arbitration agreements may contain class- and collective-action waivers and require employees to resolve disputes on an individual basis without violating the National Labor Relations Act (NLRA).
The board reiterated, however, that employers cannot punish employees for engaging in protected concerted activity, which the board said includes filing class and collective actions concerning wages, hours and working conditions.
"We assume, without deciding, that an individual employee engages in protected concerted activity when he or she opts in to a collective action," the board said. "Nevertheless, the promulgation of the revised agreement in response to that activity did not violate the act."
The key distinction is that an employer may implement an arbitration policy and require employees to agree to it as a condition of employment but can't discipline or fire workers who file or join a wage and hour lawsuit. Rather, the remedy for the employer would be to ask a court or arbitrator to enforce the agreement.
Employer Options
"The board's decision represents a small expansion of
Epic Systems and gives employers another tool to use in reducing their risk for costly litigation," said Thomas Payne, an attorney with Barnes & Thornburg in Indianapolis.
Employers often face a number of questions when rolling out an arbitration agreement containing a class-action waiver, said Chris Murray, an attorney with Ogletree Deakins in Indianapolis. One of the most common is whether they can require current employees to sign the agreement in order to remain employed, and, according to the board in this new decision, the answer to that question is yes.
Eli Freedberg, an attorney with Littler in New York City, said the ruling should provide employers with a key strategic option to consider when faced with pending class or collective actions.
Employers should note, however, that this decision might be limited in scope, he said, because the board only decided that rolling out arbitration agreements after a lawsuit has been filed does not violate the NLRA.
The Fair Labor Standards Act and many state laws have anti-retaliation provisions. "This decision won't necessarily affect how federal and state courts will construe these anti-retaliation provisions," Freedberg noted. "So while the decision is certainly a welcome development for employers, it does not completely resolve all ambiguities about this particular strategy." 
The board emphasized that an employer can still be found liable for interfering with an employee's rights, depending on the facts. So employers still need to carefully consider any disciplinary action taken against employees who refuse to sign an arbitration agreement, Freedberg said.
The Board's Ruling
Section 7 of the NLRA gives employees the right to engage in concerted activities for their mutual aid or protection. Employers cannot interfere with that right.
In the current case, a restaurant group already had an arbitration agreement in place that required workers to waive their right to "file, participate or proceed in class or collective actions" in court or arbitration proceedings.
After several workers filed a lawsuit asserting wage and hour violations under federal and state law, the employer revised its agreement to also ban employees from opting in to collective actions. Workers were required to sign the revised agreement as a condition of continued employment.
The workers claimed this interfered with their Section 7 rights, but the NLRB's majority disagreed. "Because opting in to a collective action is merely a procedural step required in order to participate as a plaintiff in a collective action, it follows that an arbitration agreement that prohibits employees from opting in to a collective action does not restrict the exercise of Section 7 rights."
The board's three Republican members joined the majority, but the lone Democrat, Lauren McFerran, disagreed with that part of the ruling.  
"Under long-established precedent, an employer violates [the NLRA] when it imposes a new rule on employees in response to their protected concerted activity–even if the rule would otherwise be lawful," McFerran said. "In context, employees would understand the rule as a reprisal intended to chill future protected concerted activity."
Carefully Consider Arbitration Agreements
The decision does not impact the analysis that all employers should undertake before rolling out arbitration agreements, Freedberg said.
Murray noted that employers should still be cautious in adopting a new class-action waiver when there's a class action pending. "Even if the NLRA wouldn't prohibit rolling out a new agreement in these circumstances, there are other risks," he said. For example, the court overseeing the class litigation might view the adoption of the class-action waiver as interfering with the court's management of the class litigation, which could result in the court ordering the employer to rescind the agreement.
"To avoid this, a prudent approach would be to carve out any pending class litigation when adopting a new arbitration agreement or class-action waiver," Murray suggested.
The decision does not impact the analysis that all employers should undertake before rolling out arbitration agreements, Freedberg said, noting that arbitration agreements may not be right for every business. For example, he said, employers need to understand that unlike class actions in court, employers may pay for the privilege of compelling arbitration by covering filing and arbitrator fees.
Mass arbitrations can be expensive and may yield different results from case to case, he said, which may not be the best strategic choice for an employer looking for clarity, uniformity or guidance.
The case is Cordúa Restaurants, Inc., 368 NLRB No. 43 (Aug. 14, 2019).