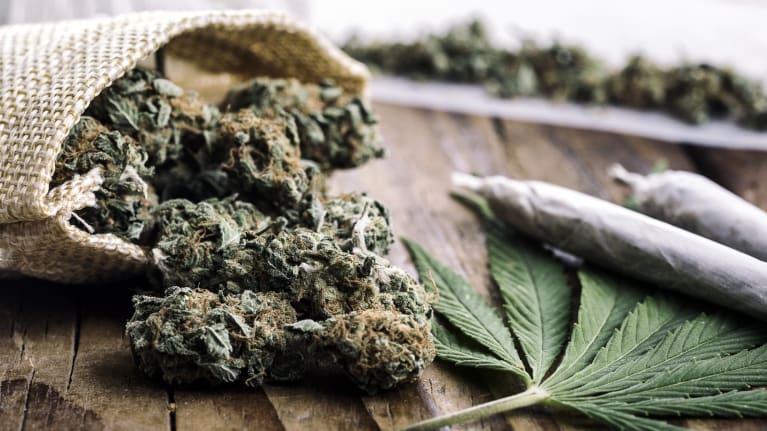 ​The New York City Council passed legislation April 9 that bans pre-employment testing for marijuana by a veto-proof margin of 40-4. Regardless, Mayor Bill de Blasio was expected to sign it, according to Patrick Collins, an attorney with Ogletree Deakins in New York City.
The bill, which will take effect a year from enactment, includes many exceptions. In addition, employers in the Big Apple still may test current employees for marijuana.
But the legislation will present employers with some decisions to make, such as determining who performs work that may pose a health or safety risk to themselves or the public, even if only occasionally, noted Nancy Delogu, an attorney with Littler in Washington, D.C.
"Prospective employers don't test for alcohol, so marijuana should be no different. But in no way does this bill justify individuals going to work under the influence," said Jumaane Williams, New York City's public advocate and the legislation's sponsor. He added, "We need to be creating more access points for employment, not less, and, as we push for legalization on a state level, it makes absolutely no sense that we're keeping people from finding jobs or advancing their careers because of marijuana use."
Exceptions
Collins noted the legislation's numerous exceptions. He said marijuana testing still will be permitted for those applying for jobs as:
Construction workers.
Police officers.
Commercial drivers.
Teachers, teachers' aides or day care center employees.
Any job that requires the supervision or care of patients in a medical, nursing home or group care facility.
Any job that has the potential to significantly impact the health or safety of employees or members of the public.
The legislation also permits marijuana testing if an applicant seeks a job for which pre-employment drug testing is required by federal law, which includes interstate truckers, drivers of large vehicles, gas pipeline employees and gas utility workers, such as those who read gas meters.
Marijuana testing still will be allowed for any employer hiring under a federal contract or grant that requires pre-employment drug testing. This represents many employers, Collins said. But the exceptions under earlier versions of the legislation were broader and included emergency responders more generally, lifeguards, operators of heavy machinery or operators of any motor vehicle. These exceptions were removed because these categories were considered too broad, he stated.
Keith Gutstein, an attorney with Kaufman Dolowich Voluck in Long Island, N.Y., criticized the exceptions as too vague. Moreover, he said that the legislation seems premature because recreational marijuana is not legal in New York state. Medical marijuana, however, is lawful in the state.
Collins expects that regulations from the New York City Commission on Human Rights will flesh out some details of the legislation in the coming year.
Employee Testing Allowed
The legislation permits employers to drug-test current employees, Collins pointed out.
That could even be in the first week of employment, Delogu noted.
Employers will need to reach out to vendors and see if they can provide testing for drugs other than marijuana at the pre-employment stage if they want to continue pre-employment testing for other drugs. Employers typically don't test just for marijuana but for a range of drugs, Collins noted, such as opiates, cocaine, amphetamines and marijuana.
[SHRM members-only HR Q&A: What laws should companies be aware of when implementing a drug-testing program?]
Companies are struggling to comply with a patchwork of requirements on drug testing at the state and now the local level, said James Reidy, an attorney with Sheehan Phinney in Manchester, N.H.
Many employers are already dropping pre-employment drug testing because unemployment is at 3.8 percent, he said. These employers are not drug trusting, so they don't have to eliminate candidates for jobs that are hard to fill.
Those that want to keep their pre-employment marijuana tests should consider that they may start to see more legislation like New York City's, said Kathryn Russo, an attorney with Jackson Lewis in its Long Island, N.Y., office.
The mayor's office did not respond to a request for comment.