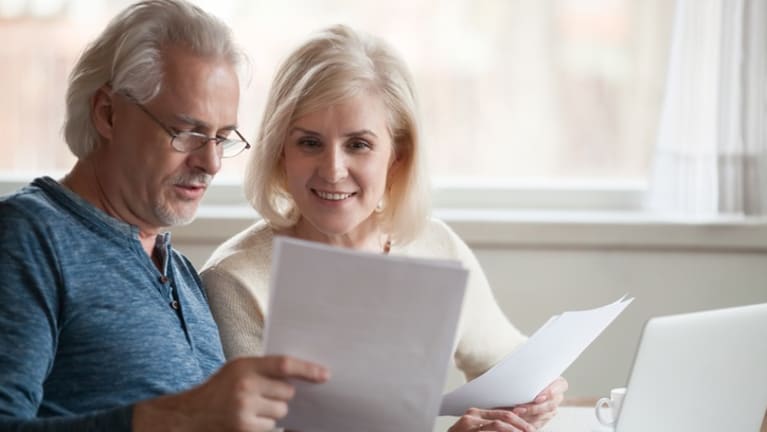 Employers that sponsor defined benefit (DB) pension plans have been in a regulatory gray zone that's hindered them from offering retirees a single lump sum to cash out their remaining benefits. Relief now seems to be at hand.
Reversing its previous position, the IRS announced in
Notice 2019-18, issued March 6, that it no longer intends to amend the required minimum distribution (RMD) regulations to prohibit pension plans from offering retirees already receiving pension payments a limited time "window" to trade their annuity benefits for a single cash payment.
"Prior to 2015, the IRS issued several private letter rulings finding that offering lump sums to pensioners did not violate the RMD rules," said Scott Hittner, a Denver-based partner and chief actuary at October Three Consulting, a retirement plan advisory firm.
However, in Notice 2015-49, issued in July 2015, the IRS said it intended to revise the RMD rules
to bar employers from making a lump-sum offer to current pensioners while allowing lump-sum offers for pension participants who had not yet started to collect their benefits, such as former employees who hadn't reached their normal retirement age.
At that time, and under the administration of President Barack Obama, the IRS noted its concern about participants being shortchanged on the value of their vested benefits if they switched from annuitization (as in monthly payments for life) to a lump-sum distribution once payouts were underway.
Notice 2019-18 reverses Notice 2015-49 and states that the IRS "will not assert that a plan amendment providing for a retiree lump-sum window program causes the plan to violate [RMD rules]."
Strategy to Reduce Risk
In recent years, DB plan sponsors have used strategies to reduce their financial obligations and legal liability under the plan, Hittner
noted in an online post. "In many cases, the simplest and least expensive way to de-risk a given participant's DB benefit is to pay it out as a lump sum. The alternative of buying an annuity from a carrier is often more expensive," he explained.
"IRS Notice 2019-18
sets to rest the mystery as to whether IRS will continue to hold hostage employer efforts to de-risk using retiree lump-sum windows," wrote Marjorie Martin and Julia Zuckerman, consultants with Buck, an HR advisory firm based in New York City. Assuming that other legal issues are addressed, "employers will be able to once again add this feature to their list of options for controlling plan costs."
Many plan sponsors have amended their DB plans to offer vested former employees who have not yet started to collect payments a lump-sum window as a way to reduce pension plan liabilities, and they would like to make similar offers to current pensioners, Martin and Zuckerman noted. Offering a lump sum instead of annuity payments also reduces Pension Benefit Guaranty Corp. insurance premiums and other administrative expenses that pension plan sponsors would otherwise have to pay, they added.

[SHRM members-only toolkit:

Designing and Administering Defined Benefit Retirement Plans]
Not Quite So Settled?
The IRS, however, stated it "will continue to study the issue of retiree lump-sum windows" and to evaluate whether a plan offering pensioners a lump-sum option satisfies requirements of the Internal Revenue Code.
"Notice 2019-18 indicates that the Treasury Department and the IRS will keep a close eye on retiree lump-sum windows, and it
hinted that further guidance may be issued sometime in the future," wrote Allison Jacobsen, an attorney with Poyner Spruill in Charlotte, N.C. "In the meantime, it appears that plan sponsors can again consider whether a retiree lump-sum window is an appropriate feature, without fear of retribution from the IRS—at least for the time being."
"This is a clear signal that plan sponsors may go ahead with windows that include retirees," noted Carol Buckmann, who practices benefits law at Cohen & Buckmann in New York City. "Many will want to consider this strategy now, because the IRS could change its position again in the future, particularly if there is a Democratic president elected in 2020."